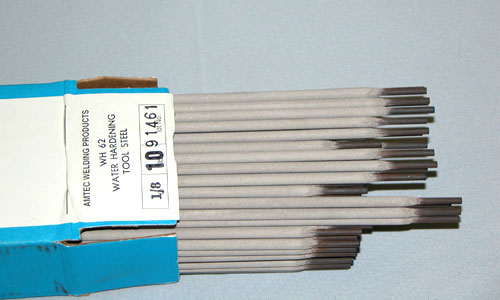 Amtec WH62 Water Hardening Tool Steel
Amtec WH 62 is an all position, titania coated electrode suitable for welding of water hardening steel grades. Deposits are hard as welded, with a fine grain structure, and are completely heat treatable to facilitate machining and re-hardening to the desired hardness. The deposit of this electrode reaches full hardness in the un-tempered condition.
Download the product information .pdf for more details.