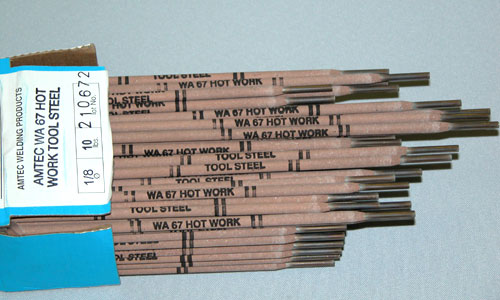 Amtec WA 67 Hot Work Tool Steel
Amtec WA 67 is an all position, extremely high alloyed, titania coated electrode suitable for welding both hot and cold work tooling applications. The deposit of the electrode reaches full hardness in the as welded condition. This electrode offers strength at elevated temperatures, and also has high temperature toughness and wear resistance, even at elevated temperatures. Suitable for welding the base metals of AISI types H-10, H-11, H-12, and H-13.
Download the product information .pdf for more details.