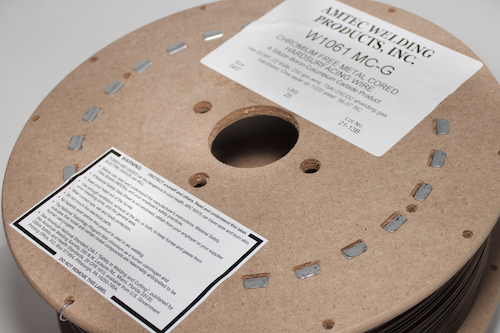 Amtec W1061 MC-G Hardsurfacing Wire
Amtec W1061 MC-G is a chromium free metal cored hardsurfacing wire. This product has a good balance of abrasion and impact resistance. It is a silicon-boron-columbium carbide product that has a hardness of 56-57 RC with one layer on 1020 steel. The hardness rises on steels with higher carbon content.
Download the product information .pdf for more details.