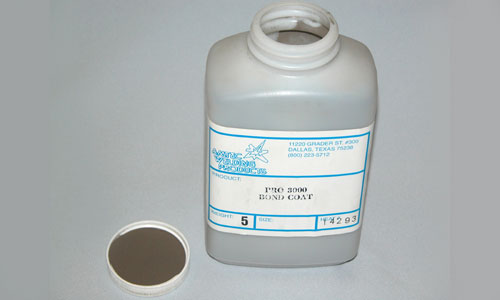 Amtec PRO 3000 Bond Coat Low Temperature Spray Powder
Amtec PRO 3000 Bond Coat is a special "inert gas atomized" powder used as a preliminary coating of 0.005" to 0.010" thickness, applied before putting on a finish coating. It can easily bond to clean oxide-free smooth surfaces, giving a bonding strength of over 3000 PSI. Higher bond strengths are obtained on surfaces that are blast cleaned with angular grit, or machined down with a threaded undercut. The bonded coating of PRO 3000 is left in the as-sprayed condition to facilitate bonding of the finishing coat of the selected build-up powder. The particle size distribution in the powder is designed to eliminate fuming during the spraying process.
Download the product information .pdf for more details.