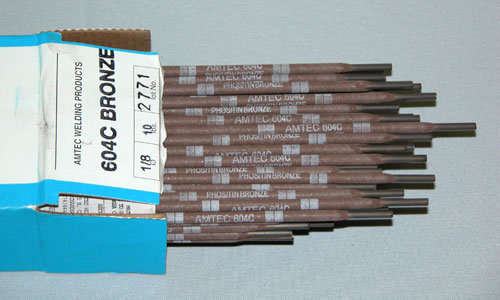 Amtec 604 Universal Bronze TIG Wire
Amtec 604 is an outstanding alloy that will join and build up on many types of parent metals. It does this without having to melt the base metals, which cause excessive heat and distortion. Deposits are dense and porosity free. This product is generally used with the TIG process, however, great results can be achieved with oxy-acetylene welding, with the use of a bronze brazing flux. Normally, preheating is not required.
Download the product information .pdf for more details.