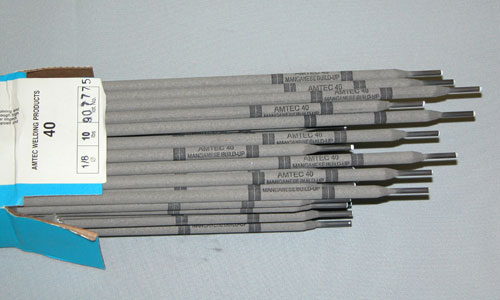 Amtec 40 Build-Up Manganese Steel
Amtec 40 Chrome Nickel Manganese is a high alloy electrode for joining and build-up of Austenitic Manganese Steels for extreme impact resistance. This alloy is for joining and rebuilding manganese parts. The high alloy deposits are very tough and will take extreme impact especially in the work hardened condition. This electrode has excellent weldability with very low spatter. Can be used in all positions.
Download the product information .pdf for more details.