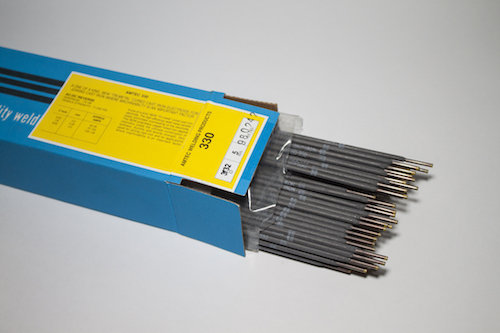 Amtec 330 Cast Iron AC/DC Reverse Electrode
A one of a kind, NEW "Tri-metal" cored cast iron electrode. The high efficiency weld metal transfer totally eliminates overheating of the electrode.This NEW proprietary copper-nickel-iron deposit chemistry yields the ultimate combination of softness, ductility and tensile strength.
Download the product information .pdf for more details.