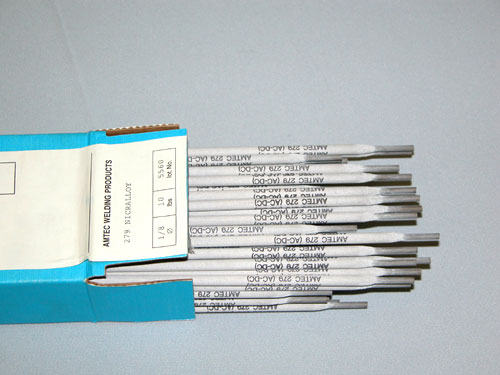 Amtec 279 Nicralloy Alloy Steel
Amtec 279 Nicralloy is a specially formulated electrode that has a wide range of applications due to its high temperature strength and toughness at subzero temperatures, and its excellent welding properties. This electrode is suitable for welding joints on nickel steels having sufficient toughness at subzero temperatures as for instance medium and high alloyed Ni-steels. Cold straining properties of the welding material is up to -196'C. The welding material has sufficient strength at elevated temperatures, up to 1900'F, and prevents carbon diffusion from ferritic to austenitic material.
Download the product information .pdf for more details.