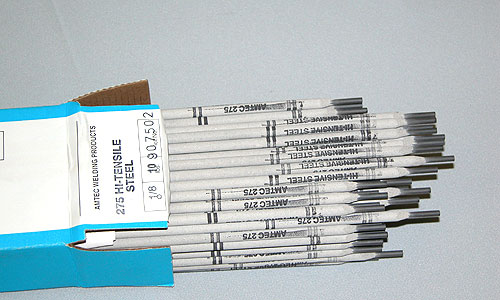 Amtec 275 High Strength Low Alloy Steel
Amtec 275 is an all position, controlled hydrogen electrode that has high strength, outstanding elongation and ductility for an electrode of this type, that will provide crack free welds under high stress conditions. This electrode is smooth running on both AC and DC currents, shows little spatter, and has a self-releasing slag and a uniform rippled deposit. Welds are easily machined. This electrode also exhibits extra low moisture content of below .14%.
Download the product information .pdf for more details.