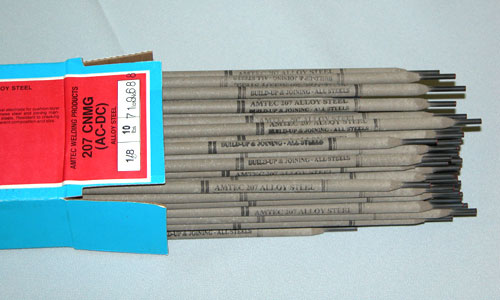 Amtec 207 CNMG Chrome Nickel Manganese
Amtec 207 CNMG is a jet type electrode for joining and build-up of various types of alloyed steels. It is very economical due to its high efficiency, with metal recovery of approximately 150%. It is particularly suitable for joint welding of structural steels to high alloy steels, for welding of elastic buffer and intermediate layers when hardsurfacing and for welding austenitic manganese steel. It has excellent mechanical properties, produces finely rippled welds, it is heat resistant, crack resistant, and has easy slag removal. Welds will not spall, and 207 CNMG will outwear ordinary hardsurfacing alloys in impact resistance by a large margin.
Download the product information .pdf for more details.