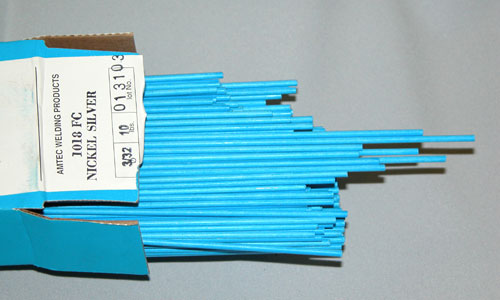 Amtec 1018 FC Nickel Silver Brazing
Amtec 1018 FC is a unique ultra high purity nickel silver alloy with a special flux coating that eliminates harsh chemical odors and the bright glare that conventional type nickel silver normally offers. It has a slick, smooth moisture sealed flux that has triple the life of normal products of the same type. The flux cleaning action is exceptional on dirty steels and cast irons. This high strength joining alloy is used where thin flow joints are required.
Download the product information .pdf for more details.