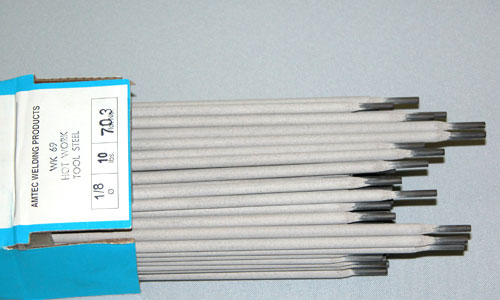 Amtec WK 69 Hot Work Tool Steel
Amtec WK 69 is an all position, extremely high alloyed, titania coated electrode especially suited for hot work applications. Special alloying and fluxing agents produce the ultimate in homogene ous, porous free, high density weld deposits that are machinable. Suitable for welding the base metals of AISI types H-10, H-11, H-12, and H-13.
Download the product information .pdf for more details.